Why Higgs Domino's Account Doesn't Have a Submit Button? Here's How To Overcome It!
One of the most common problems that Higgs Domino players often encounter is Higgs Domino account no chip send button. You may not know what causes it and how to fix it.
Usually, the button is at the top of the screen and at least appears even if only briefly. Not infrequently the button disappears after you send the chip several times.
This send chip button is very important because players can share chips with other users. The button can also be used to generate cash or credit.
Don't be confused, Droidcops will share how to solve the missing Higgs Domino send button. Read the following article to the end, yes!
Higgs Domino Account Cause No Send Button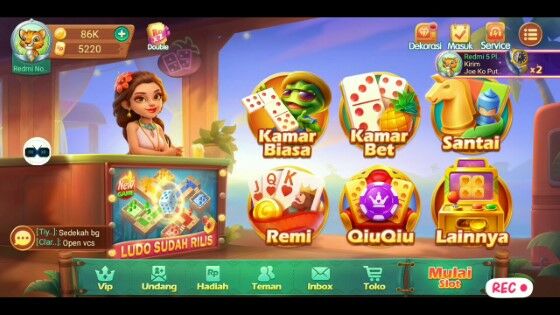 Why don't Higgs Domino accounts have a chip send button? What's wrong with your account?
There are several reasons that can cause the button not to appear on the account you are using to play New Higgs Dominoes.
Here are some reasons you need to know:
You are still using the old version of the Higgs Domino application.

Owned Higgs Domino has not reached level 5.

The device used does not use the Android operating system (eg iPhone).

You are not registered as a VIP member.

The account has not been linked to your mobile number.

There is no Higgs Domino account security password.

A network error occurred.
How to Overcome a Higgs Domino Account that Doesn't Have a Submit Button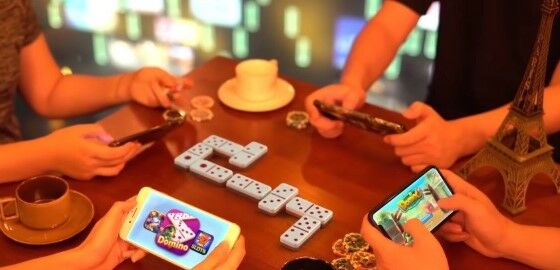 Do you know why the submit button on your Higgs Domino account is missing? That means now is the time to solve the problem.
Still confused how to solve it? Droidcops has several solutions that you can try, namely:
Higgs Domino version update: Update the Higgs Dominoes app with the latest version. Download the application in the following article.
Level up: The full features of the new Higgs Domino will be unlocked at level 5, including the submit button feature. Make sure your game level has reached level 5.

Use smartphone Android: Higgs Domino can only operate on Android-based smartphones.

Register as a VIP member.

Check network: Make sure the internet network is stable when playing.

Link the mobile number used to the Higgs Domino.

Re-login: If you forget your password, read the following Droidcops article about easy way to replace password Higgs Domino.
The final word
Well, that was all Droidcops could explain about the causes and how to solve the problem with the Higgs Domino account not having a send button. Good luck!
If it is successful, you can send chips back to your friends. If you don't know how, read Droidcops's full article about how to send Higgs Domino chips.
Also read articles about Games or other interesting articles from Ayu Kusumaning Dewi.