HUAWEI nova 9, First Mid-Range HarmonyOS Phone with Camera Flagship | Droidcops
Almost a year without being present to the homeland market, Huawei Consumer Business Group Indonesia finally presented the HUAWEI nova 9.
HUAWEI nova 9 brings a series of updates and interesting features on offer. The flagship camera is present in mid-range smartphones, and the nova 9 is the first smartphone in Indonesia with HarmonyOS.
The following are the results of the review on the unit that we received directly from Huawei Indonesia. How different? How strong? and how sophisticated? Here's a review of Huawei Nova 9, Huawei's latest cellphone.
Design
Visually, the HUAWEI nova 9 makes a very good impression both in terms of design. Especially the slim look and very thin edges of the screen make it look modern and light.
In general, the device offers excellent grip despite its large size. Huawei relied on an under-display sensor for fast-responsive unlocking in tests.
The Starry Blue color of the unit we reviewed has a subtle feel and looks very expensive. When reflected by light, there will be light purple and blue colors mixed with it.
It is light in weight, only 175 grams with a thickness of only 7.77mm, very light to use with one hand. Design The screen displays a characteristic 3D curved, slightly reminiscent of the Korean compatitor.
Huawei nova 9 has a screen size of 6.57 inches, Full HD + with a resolution of 2340 x 1080 pixels. The screen also uses an OLED panel that supports HDR10.
For the kitchen runway, HUAWEI nova 9 is powered by Snapdragon 778G. This processor is considered more conventional although this particular variant for Nova 9 only has 4G connectivity.
OLED display with 120 Hz
Talking about the latest cellphone products is incomplete if you don't discuss the screen side and also the speed of capturing and reading images.
Technically this Huawei Nova 9 wearing a diagonal OLED type panel with a resolution of 6.57 2340 x 1080 pixels which has a pixel density of 392ppi and an aspect ratio of 19.5:9. You feel the design that comes from Huawei this time is a little out of the box.
Even from the quality of the color, we can say that it is extraordinary. Consists of 100% DCI-P3 color gamut coverage and support for over a billion colors.
The curved edges of the screen also make the HUAWEI nova 9 even more visible to have a large screen. Huawei seems to want to give the impression that the next generation of sophisticated smartphones will look more full of screens.
Our special highlight is more on the character of the refresh rate carried by the nova 9. Comes with a fps speed of 120 Hz making the HUAWEI nova 9 has a smooth display and movement of images.
In practice, the high hertz rate is immediately noticeable. This gives us more of an impression of totality when playing games, because it looks brighter with good image details.
But calm down, even though it's as powerful as it is, Huawei still provides guarantees related to security and comfort by bringing eye protection mode.
Not only that, refresh rate management is also dynamic although users can still choose their own limits up to a maximum of 60Hz.
Camera with Super Complete AI
For the rear camera, HUAWEI nova 9 is equipped with a 50MP Quad AI Ultra Vision camera that uses the Huawei-optimized RYYB sensor and can receive up to 40% more light.
Interestingly, RYYB is embedded by Huawei on their flagship smartphone in the P and Mate Series, and was first introduced on the P30 Pro.
The existence of Huawei XD Fusion Engine technology makes the level of sharpness both in the day and at night. Another addition is, a variety of supporting AI that is able to beautify and simplify image capture.
For example, the HUAWEI nova 9 has the ability to calibrate image colors to make them brighter. No more yellow or red light from the RYYB sensor.
The HUAWEI nova 9 provides a 120-degree wide-angle lens, which is considered one of the quite wide models. Besides being able to get a large image with all the elements of the object. There are also distortion adjustments in the corners of the image to make it more realistic.
Both front and rear cameras, both have 6 absolutely different effects. Including beauty adjustments up to 10 levels, which in our opinion level 5 is the most natural.
HUAWEI nova 9 can also take great night photos. This mode is equipped with artificial intelligence to help adjust image sharpness.
Noise in the image is much reduced when compared to its predecessor. The nova 9 can also adjust ISO values ​​up to 409600, enabling shooting in very low light conditions with vivid and vibrant colors.
The last rear camera lens will be a macro lens that will allow you to shoot objects up to 4 cm. At this point, we consider the HUAWEI nova 9 very good at producing quality macro images.
32 Megapixel front camera
Continue to the front camera for you selfie enthusiasts and vlog content creators. Huawei's nova 9 is powered by a 100-degree wide-angle front camera in portrait mode.
Thanks to this, the nova 9 makes it possible to capture faces in a wider and clearer angle.
And there is one other interesting thing that made us quite amazed, because the nova 9 both the rear camera and the front camera are capable of producing 4K 30fps images and videos very well.
Great Performance with Snapdragon
We've outlined that the Huawei nova 9 looks and feels great. But what about the performance?
As is known, Huawei is no longer using their favorite Kirin processor. In the nova 9 series this time, Qualcomm's Snapdragon 778G is the main weapon for its best performance.
The Snapdragon 778G itself offers 45 percent higher performance than the 765G. We didn't notice any performance issues during testing.
Both in terms of multitasking and playing games, it's not a problem, it's even very smooth.
We had time to test the benchmarks and managed to spawn a 3D Mark Slingshot score of 6,449 points for the HUAWEI nova 9.
Meanwhile, for the Android version of 3DMark Wildlife, which is known to slightly challenge smartphone hardware, Nova 9 was able to achieve a score of 2,499 points.
Continuing with Geekbench 5, nova 9 was able to reach 795 points in single core. Meanwhile, for multi-core Geekbench, Nova 9 is able to touch a value of 3,001 points.
Switching between applications and browser windows and some games like Call of Duty Mobile we can play at high graphic quality and Maximum frame rate. While PUBG, we can play it at HDR quality too with Maximum frame rate.
Despite the lack of Google apps and services, Huawei still managed to close the gap by an astonishing margin this time around.
Their AppGallery includes the most commonly used apps including banking apps, transport and travel apps.
If you have questions about whether a Google account is, take it easy because with the Nova 9 Huawei still provides facilities for Google account owners via Gspace.
Using Gspace, you can use most of the Google apps on the nova 9 including Google Docs, YouTube and Gmail.
Battery
Huawei equips the nova 9 with a 4,300 mAh battery. If we look at the latest generation of cellphones on the market today, we feel that it is sufficient for the amount of power provided.
At least we can get through one day with nova 9 smoothly.
Battery life Huawei nova 9 with PCMark battery test lasted less than 12 hours of use.
It's just that, we can say that the battery charging time is very fast with the 66W charger provided. Charging the battery from 0-100% can be within 38 minutes
From zero or off, the 66W charger is capable of charging the HUAWEI nova 9 to about 60% in half an hour and a full charge in an hour.
HarmonyOS
In the purchase package, HUAWEI nova 9 comes with EMUI 12. However, consumers can enjoy the new experience of HarmonyOS in a short and fast way.
First, enter the My Huawei application, then change the region to Hong Kong. After that, select update (update) and install. After that, consumers can enjoy the exciting experience of HarmonyOS.
There are many interesting things that consumers can enjoy after the HUAWEI nova 9 runs HarmonyOS. One of them is the Super Device feature.
This feature allows nova 9 devices to connect with ecosystem products such as Laptops (MateBook 14s, MateBook 14), then MatePad 11, FreeBuds 4, MateView tablets, simply by inserting the ecosystem product icon ball to connect.
If you want to disable it, simply remove it from the Super Device circle and enter another product. Another new thing is the appearance of the widget which is very attractive.
Conclusion
The presence of nova 9 really gives a new breakthrough with the many elements and updates that are presented.
This latest Huawei cellphone not only delivers rich contrast and colors, but is also smooth thanks to the 120 Hz panel that it carries.
We were also impressed by the stylish design of the smartphone. Camera performance is also reminiscent of Huawei's heyday when the Chinese company still held the camera throne with devices like the P40 Pro.
After using the HUAWEI nova 9, it can be said that this is another model not to be missed.
General use or for playing games and working is also very good, especially when viewed from its stylish appearance.
The operating system and processor chip are perfectly integrated and the feeling of using it is almost no different from that of flagship models.
Should You Buy Huawei Nova 9?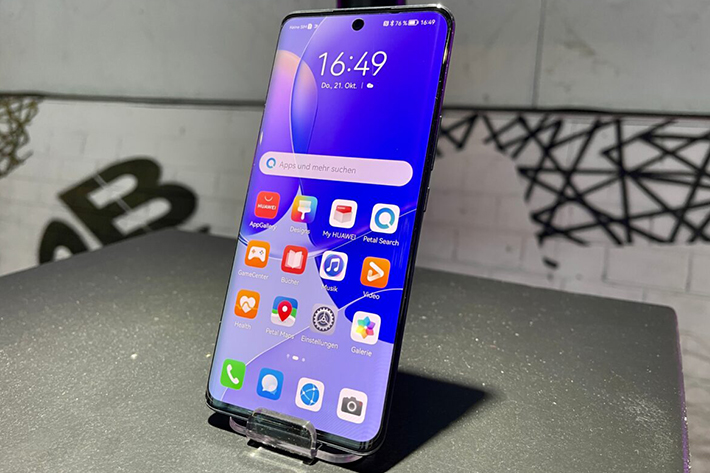 HUAWEI nova 9 comes and competes by offering as much value as possible and at competitive prices.
In this case, the nova 9 does deliver a high-quality 120Hz OLED display, a nice set of quad rear cameras, and decent durability with 66W fast charging.
For those of you who crave a quality cellphone with a stylish design and a good camera combination, the nova 9 could be worth considering.
Availability
Pre-order HUAWEI nova 9 starting to be carried out in the period 8-17 December 2021. This smartphone is marketed for Rp. 7,599,000, – which is accompanied by various bonuses, such as free HUAWEI WATCH FIT and nova 9 cases with a total value of Rp. 3,000,000.
In addition, consumers also have the opportunity to get cashback of up to IDR 500,000. The HUAWEI nova 9 pre-order service is available at several leading e-commerce partners in the country such as Shopee, JD.ID, Blibli, Lazada, and the Huawei Official Store which has just arrived at Tokopedia. More information, can click the following link.
During the pre-order period, consumers will also get additional benefits such as a free subscription to Vidio Premier Platinum for 3 months, a free 1 month VIP subscription to Langit Musik, and a free 1 month VIP Zenius subscription.
There is also the opportunity to get discount vouchers from Traveloka, HappyFresh, and Miss ACE, light installments from Home Credit, and additional cashback from KlikIndomaret.
All of these benefits can be obtained by downloading various related applications and making claims via the AppGallery.