How to Choose CCTV and IP Camera for Baby Room | Pricebook
Photo: Pixabay
Installing a CCTV camera in a toddler's room has many advantages. One of them is that parents can monitor the baby's movements while in the room continuously.
In addition, if you use the services of a babysitter, you can also monitor their performance while carrying out the task of caring for and caring for the baby.
In this way, later you will be able to easily assess the performance of a babysitter as well as being on guard to avoid unwanted things.
In this case, whether we realize it or not, there are several babysitters while they are left behind, apparently not working optimally or even hurting the baby.
So, as the best solution, installing indoor CCTV cameras in good rooms is a wise decision. But before doing this, it's a good idea to know and understand what type of CCTV camera is needed, in order to get the best CCTV camera that fits your needs.
Differences IP Camera with CCTV Camera
Photo: Pixabay
IP camera is a type of digital video-based CCTV camera which is then used as a monitoring tool for security. This type of camera will later assist in transmitting information in the form of digital video either through an internet connection or a computer network.
These types of devices, which generally use CMOS or CCD sensors, have now been installed in various locations, including office buildings, schools and private homes.
Of course, the intent and purpose of installing CCTV cameras is not without reason, especially in the nursery. Please note that conventional CCTV cameras and IP cameras have differences.
The existence of these differences can then be used as a consideration in choosing a product that suits your needs and budget availability.
For ordinary people, the difference between IP cameras and the best CCTV cameras is still not well known. In fact, many think, both are the same product, because they are both in the CCTV camera category. IP camera itself is a development of conventional CCTV cameras that were previously popular in the market.
When talking about a development, it is certain that there will be many advantages offered by IP cameras. The most basic difference between conventional CCTV cameras and IP cameras lies in the resulting image.
IP camera image quality is better because everything is completely digital. This camera can also store videos for longer so that the recording analysis process is easy to do compared to ordinary CCTV cameras which still use video cassettes to display recordings.
Meanwhile, in terms of efficiency, CCTV cameras require far more cables than IP cameras which only require an internet cable, and can be operated with a wifi network.
Tips for Choosing an IP Camera for a Toddler's Room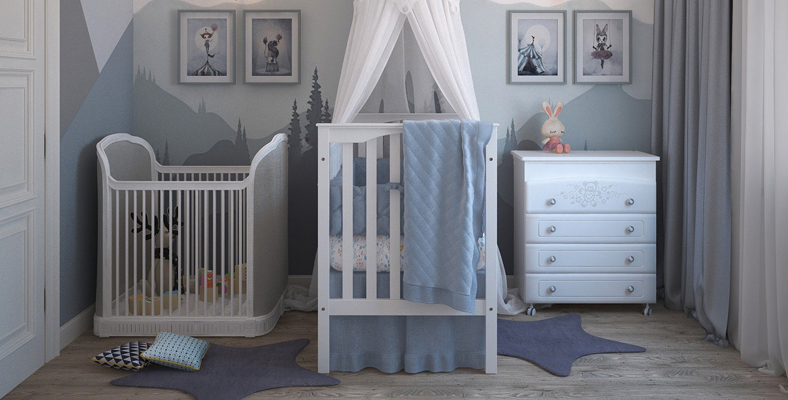 Photo: Pixabay
If you have decided you want to buy an IP camera as the best choice of CCTV camera, make sure you don't make the wrong choice.
Even more so when you do not have sufficient knowledge of electronics and only rely on information from the seller. Furthermore, here are some good tips in choosing the type of IP camera to install in a toddler's room.
1. Know the Type of IP Camera
One of the things that must be done in choosing the type of IP camera apart from considering the cheapest CCTV prices is to know the various features offered.
Every CCTV camera is made by carrying an audio monitor system, movement monitor and also a video monitor, each of which has its own various functions. You need to ask the seller about this.
2. Check Audio and Video Quality
Before buying a CCTV camera, you should also consider the audio and video quality. If you have more money, you can choose a CCTV camera with night vision features to HD image quality.
Some CCTV camera models they can only picture, without sound. In addition, make sure the CCTV camera can last for 4 to 5 hours with a battery that is not the built-in type.
3. Consider Reach and Technology
To get the most out of the best CCTV cameras, consider the range and technology used in them.
It is highly recommended to choose an IP camera with a different frequency from other electronic devices, in order to avoid interference with the resulting video quality.
For coverage, find out how many meters the signal can reach. For types that are connected to the internet network, we can continue to monitor even though we are not at home.
4. Learn the Features
Getting the cheapest CCTV prices, doesn't necessarily have the features we want. In addition to the price, you should also consider the features it has.
In general, the features that CCTV cameras need to have for toddlers' rooms are the pan-tilt-zoom feature, motion and sound sensors, two way audio features, sound and light features, lullaby features to battery indicators.
How to Connect IP Camera with Android Phone
So that you can monitor the baby's room anywhere and anytime, then all you need to do is connect the IP Camera that has been installed, with the smartphone you are using.
There are several ways to connect an IP camera to an Android phone so that you can continue to monitor your baby when you are out of the house.
Here are the steps you need to do.
Connect the DVR with the monitor directly via a VGA or HDMI cable
Configure CCTV via DVR settings which can be done by visiting the go to menu, then setting or configuration then network.
Enter the IP address, subnet mask, gateway and HTTP port
Configure the wifi router for the DVR and don't forget to enter the port, IP address and protocol
Connect DVR to wifi via LAN cable by switching HDMI or VGA cable with LAN cable for wifi and DVR
Select settings by selecting internet explorer then typing 192.168.1.7:80
Connect the Android phone by downloading the superlivehd application on the Google Play Store and install it
Fill in the network type, IP&Port, admin ID and password
Now you can monitor everything from your android phone
How to Connect IP Camera with iOS Phone
As for those of you who have a cellphone with an iOS system, don't worry because you can also connect a CCTV camera that has been installed on an iOS cellphone.
How to connect the camera to the iPhone is more or less the same as the way on an Android phone. However, the applications that will be installed are iDR-PRO viewer, CCTV camera pros mobile, iCamViewer-IP camera viewer, iDR MobileCMS, Viewtron DVR Viewer, or NUUO iViewer.
Conclusion
The existence of a CCTV camera provides its own advantages for those who install it in their child's bedroom. Besides being able to monitor his movements in detail, this camera also helps in avoiding various unwanted things.
Along with the development of increasingly sophisticated technology, CCTV cameras can now also be connected to an Android or iOS cellphone as above, which will make monitoring easier. Congratulations on choosing the best type of CCTV camera!